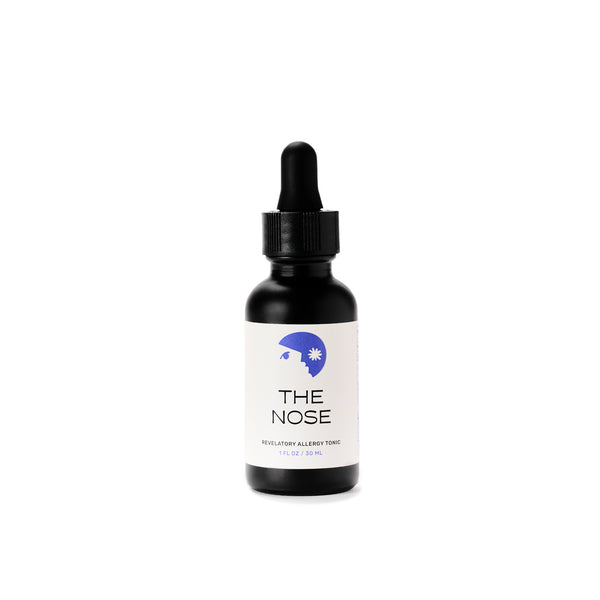 The Nose - Breathe Easy Mushroom Elixir
1 oz./ 30 ml, 30 servings. - sold in 2 pack
2 oz./ 60 ml, 60 servings. - sold singly
The Nose. Here to clear. Life is full of irritants. The Nose helps you be less histamine-y, aka less bothered by it all.
How to use: Start by mixing 1 dropperful into hot water with lemon. Add as needed and drink 2-3 times a day or as needed.
Ingredients: marshmallow root, juniper, goldenseal, burdock, chaparral, parsley, poria, lobelia, ephedra, magnolia, loquat, pinellia, balloon flower, atractylodes, bellflower, eyebright in liquid extract and blended with raw, local honey for its allergy fighting sweetness.
Ceybon products are organic and sustainably cultivated in California.
Made with Love. Share & Enjoy. @Ceybon_apothecary
We make no claims.
*THIS STATEMENT HAS NOT BEEN EVALUATED BY THE FDA. THIS PRODUCT IS NOT INTENDED TO DIAGNOSE, TREAT, CURE, OR PREVENT ANY DISEASE. CONSULT WITH YOUR PHYSICIAN OR QUALIFIED HERBALIST BEFORE USING IF PREGNANT OR NURSING. KEEP OUT OF REACH OF CHILDREN.