Sessions
The best in skilled, compassionate healthcare.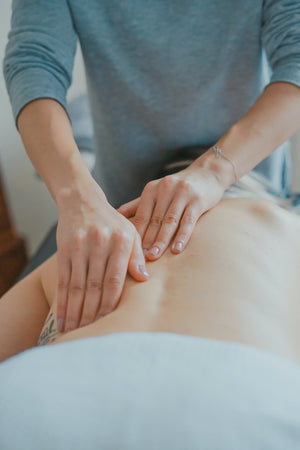 Mind-Body Medicine 
Have you ever gone to the doctor for a pain or injury and asked them to also address your anxiety? What happened? A blank look? A referral to a pain specialist and a psychiatrist? Right. I know. And no one's saying you shouldn't follow up with a specialist. But after you have, you may want to try a more holistic approach.
Dr. Giulietta helps you understand and foster vitality for all of yourself right now and for the long term. And, if needed, she can work with your specialists to create a integrative and cohesive wellness roadmap to keep you well.
What Will My Session Be Like? 
For those of you new to Mind-Body Medicine, it's a combination of therapy, bodywork, acupuncture and a traditional western doctor visit. 

a greeting and landing in the session. 
a check in of how you're thinking, feeling and landing in your body. 
a decision about what to address. 
a hands on portion of breathing, movement, bodywork, acupuncture and energy medicine. 
a meditative rest to let you integrate the new information. 
some simple recommendations for homework or referrals for testing. 
a closure and good bye. 
I work with clients weekly or twice a month for the first 3 months, 1-2 times month or seasonally thereafter. We work through urgent goals first and then more core, underlying issues ongoingly. 
Mind-Body medicine is a wonderful way to heal all parts of yourself, get to know your essential self better and discover ways to live in alignment with your essential being.