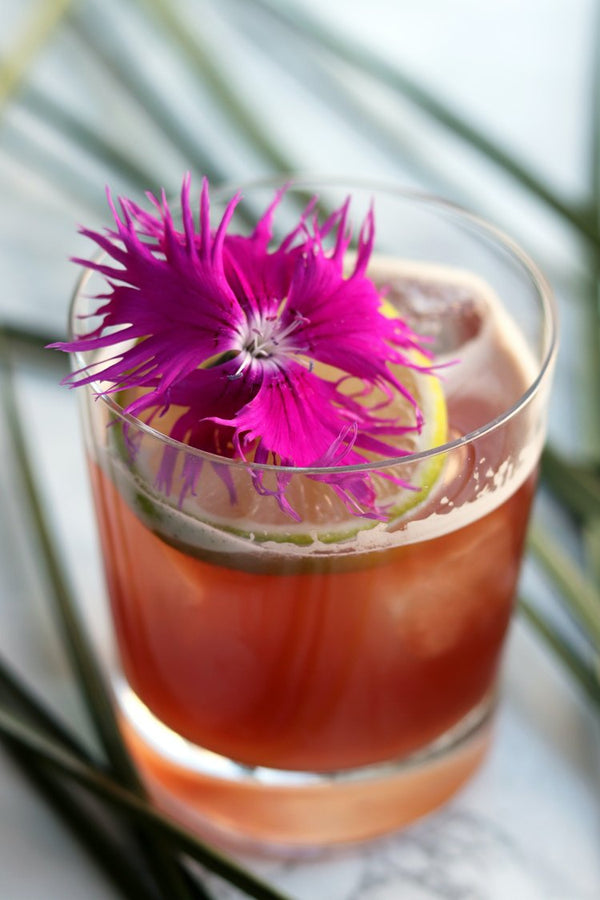 Euphoria Found - Euphoric Adaptogen Mushroom Elixir
1 oz./ 30 ml, 30 servings- sold in 2 packs. 
2 oz./ 60 ml, 60 servings- sold singly. 
You can't bottle up happiness, but this might just be the next best thing. Loaded with a proprietary blend of healing mushrooms, herbs and raw honey, you're a few supportive sips away from greater physical and emotional ease. And did we mention it's an aphrodisiac?
How to use: put 1 dropperful right under your tongue then swallow or into sparkling or hot water, garnish with a lemon twist. Add to taste/as needed. Enjoy!
Why to use: For mood support, creating rituals of preparation for meditation and personal work, for fun and social enjoyment. We use it to feel good in our bodies. 
Ingredients: he huan pi, ye jiao teng, reishi, kudzu, xiang fu, viburnum, gan cao, bai shao, turnera, passiflora, kola nut, fo shou hua, chen pi, bacopa, grandiflora, he huan hua & raw local honey in liquid extract.

(Non-alcoholic at serving size in 6 oz. of water)
Ceybon products are wildcrafted and sustainably cultivated in Northern California.
Made with love. Share & Enjoy. @Ceybon
*THIS STATEMENT HAS NOT BEEN EVALUATED BY THE FDA. THIS PRODUCT IS NOT INTENDED TO DIAGNOSE, TREAT, CURE, OR PREVENT ANY DISEASE. CONSULT WITH YOUR PHYSICIAN OR QUALIFIED HERBALIST BEFORE USING IF PREGNANT OR NURSING. KEEP OUT OF REACH OF CHILDREN.
We make no claims.